For Some Native Americans, No Home Address Might Mean No Voting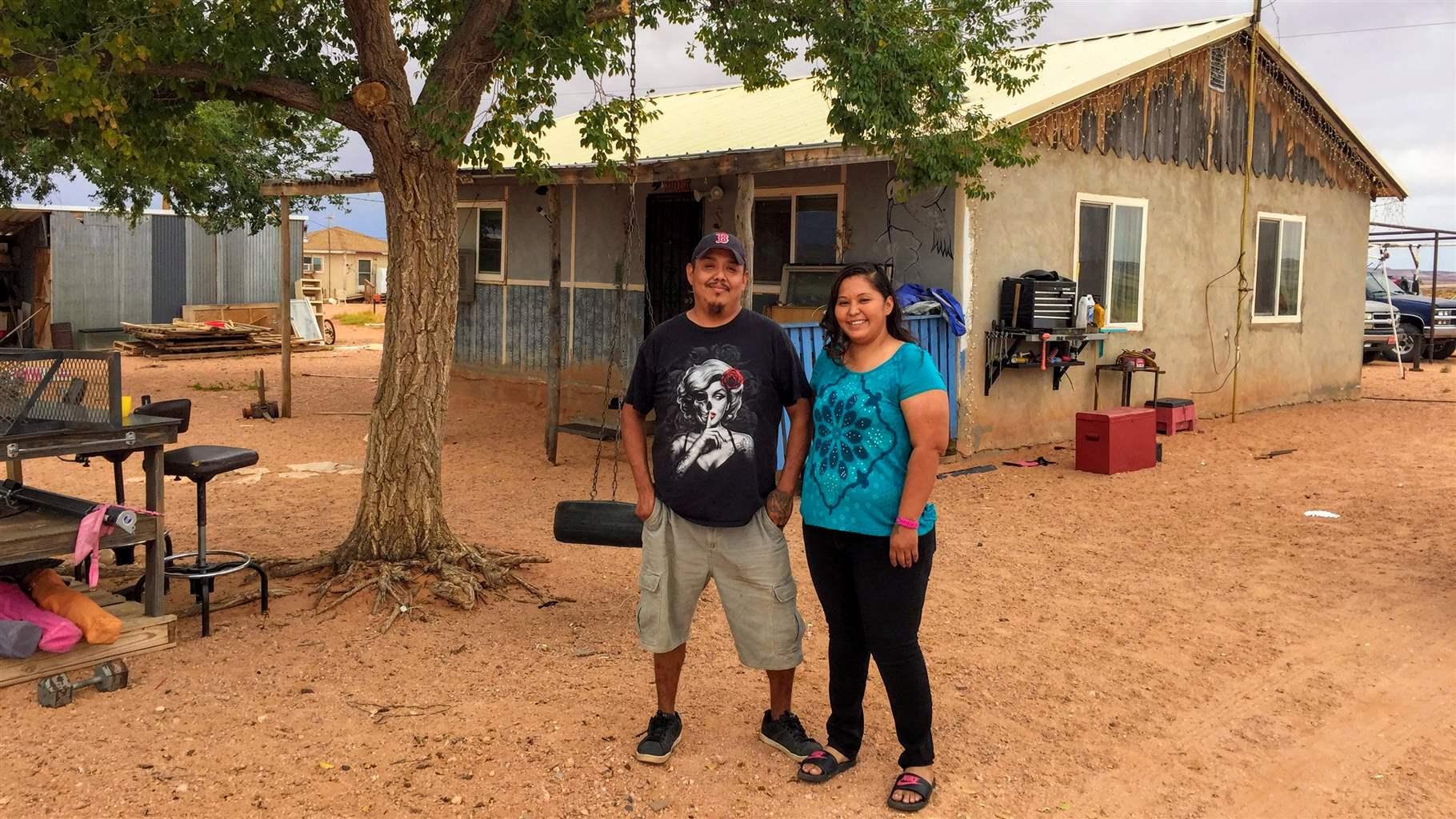 Read the original article in Pew Charitable Trusts
SAN JUAN COUNTY, Utah — At the end of a labyrinth of red dirt roads and surrounded by the rusty cliffs of nearby mesas, Marthleen and Shuan Stephenson live on an isolated desert homestead on the sprawling Navajo Nation.
Until last month, you couldn't find their home using a traditional address. Instead, the directions went like this: "Turn off U.S. Highway 191 between mile markers 1 and 2. It's a blue house with a tan roof."
The couple felt like they were living in the dark, separated from modern times.
"Out there, it's city streets, apartments and house numbers," he said.
"But we don't have anything out here," she added.
Like the Stephensons', most homes on the Navajo Nation in southeastern Utah lack street addresses. That means packages must be shipped to businesses or relatives who live in town, many miles away. Most on the reservation get their regular mail at post office boxes, which are sometimes located in Arizona. Emergency responders, given vague home locations, are often delayed.
But it is the impact on voting that has many indigenous rights advocates deeply concerned.
"In Indian Country, you don't have a 123 Elm Street address," said James Tucker, a pro bono voting rights counsel for the Native American Rights Fund.
"It limits your gateway to even be able to register to vote, to putting your foot through the door to participate from the get-go."
County by county, election administrators must know exactly where voters live to assign accurate precincts, which then determine which ballot a voter receives, which offices she votes for and at which polling location she casts a ballot. In Utah and many other largely rural states, residents can register to vote by describing their approximate location on registration forms, or even draw a rudimentary map, which is allowed by the National Voter Registration Act of 1993.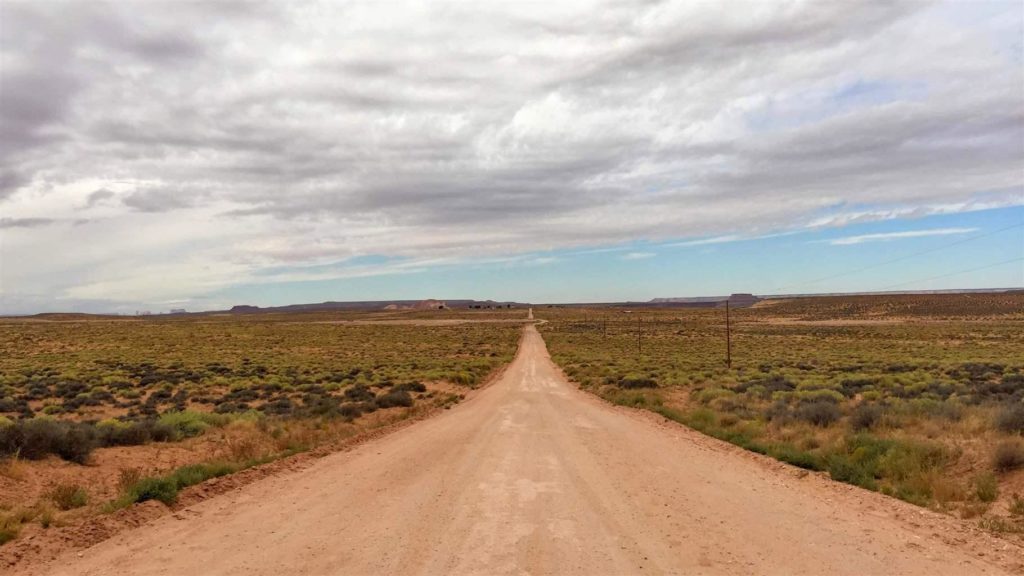 But in states with strict voter identification laws, officials typically require a traditional address. Last year, the U.S. Supreme Court just weeks before the midterm elections declined to block a North Dakota law requiring IDs with street addresses. P.O. boxes would not suffice, the court ruled, sending local tribes and activists into a frenzy trying to meet the new standard.
Now voting rights advocates are searching for ways to assign addresses to rural, indigenous communities ahead of the 2020 general election, knowing that it may be only a matter of time before county and state governments crack down on non-traditional addresses on reservations.
For Navajo residents of southeastern Utah, a new addressing system developed with the assistance of Google might help.
Addressing the Unaddressed
The Navajo Nation has 50,000 unaddressed homes and businesses, creating complications for hundreds of thousands of people.
The mostly desert-covered reservation, which spans parts of Arizona, New Mexico and Utah, encompasses more than 27,000 square miles. It will take an unknowable number of years to assign addresses throughout the reservation, said M. C. Baldwin, the rural addressing coordinator at the Navajo Nation Addressing Authority, the tribal office tasked with identifying and addressing homes and businesses there.
Limited by a three-person staff, massive swaths of land, a lack of broadband access and limited funding, his office has set addresses for fewer than 1,000 buildings on the reservation. The obstacles include not just identifying buildings but also jumping over bureaucratic hurdles, such as naming roads through official resolutions and dealing with the local politics of 110 different chapter houses — the governing boards that make up the Navajo Nation.
"There's a lot of work that we have to do before we even get to the point where we can install the first sign," said Baldwin, who often goes out alone putting up new street posts and hanging numbers on homes.
He's eager for help.
When organizers for the Salt Lake City-based nonprofit Rural Utah Project set out to register 1,600 new voters from the Navajo Nation in the runup to the 2018 midterm elections, staff soon realized what they were up against: One-fifth of Navajo voters in the county were filed in the wrong precinct, which meant they sometimes voted in the wrong school board races. At least 70% of Navajo voters in the county, the project found, were filed under P.O. boxes, while the rest were filed using vague descriptions of their home locations.
For decades, Navajo residents in San Juan County, Utah, have faced barriers to the ballot. The issue came to a head last year when a federal judge ruled the county's school district and county commission seats were unconstitutionally drawn to limit Native American representation. While Native Americans gained a 2-1 advantage on the county commission for the first time after November's election, project staff knew their efforts to increase indigenous voting power were just beginning.
"We had to do something," said Drew Cooper, the project's deputy director. "I never really realized how socially valuable an address is. It's something we totally take for granted. These people have literally never been afforded a place in San Juan County."
After nonprofit officials approached Google, the company agreed to provide technical assistance and advice to the Rural Utah Project's addressing program, aiming for it to be a trailblazer for the rest of the Navajo Nation and other Native American territories. With new satellite images from Google in hand, project staff identified 2,500 addressable buildings and visited locations in person. Eventually, they assigned each home and business what's known as a plus code — shortened longitude and latitude coordinates that can be used as a home address.
Now, for example, the Recapture Lodge, a local hotel, is 7CMR+2M Bluff, UT.
Project staff, several of whom are Navajo, began this month delivering and installing address signs (paid for by Google) to people across the reservation, while also re-registering residents along the way. They hope to provide addresses by this fall for three-quarters of Navajo who live in San Juan County.
"I feel like our work is a step forward," said TJ Ellerbeck, the project's executive director, "but it's not like plus codes just magically fix everything. There are centuries of disenfranchisement and racism, and you can't just fix that immediately."
Baldwin, at the Navajo Nation, hopes other nonprofits "can carry that torch and help us" on tribal territory in Arizona and New Mexico, potentially using plus codes as a tool.
Google's plans for helping other Native communities develop similar addresses are unclear. Google officials would not comment for this article.