Hiring: Organizing Director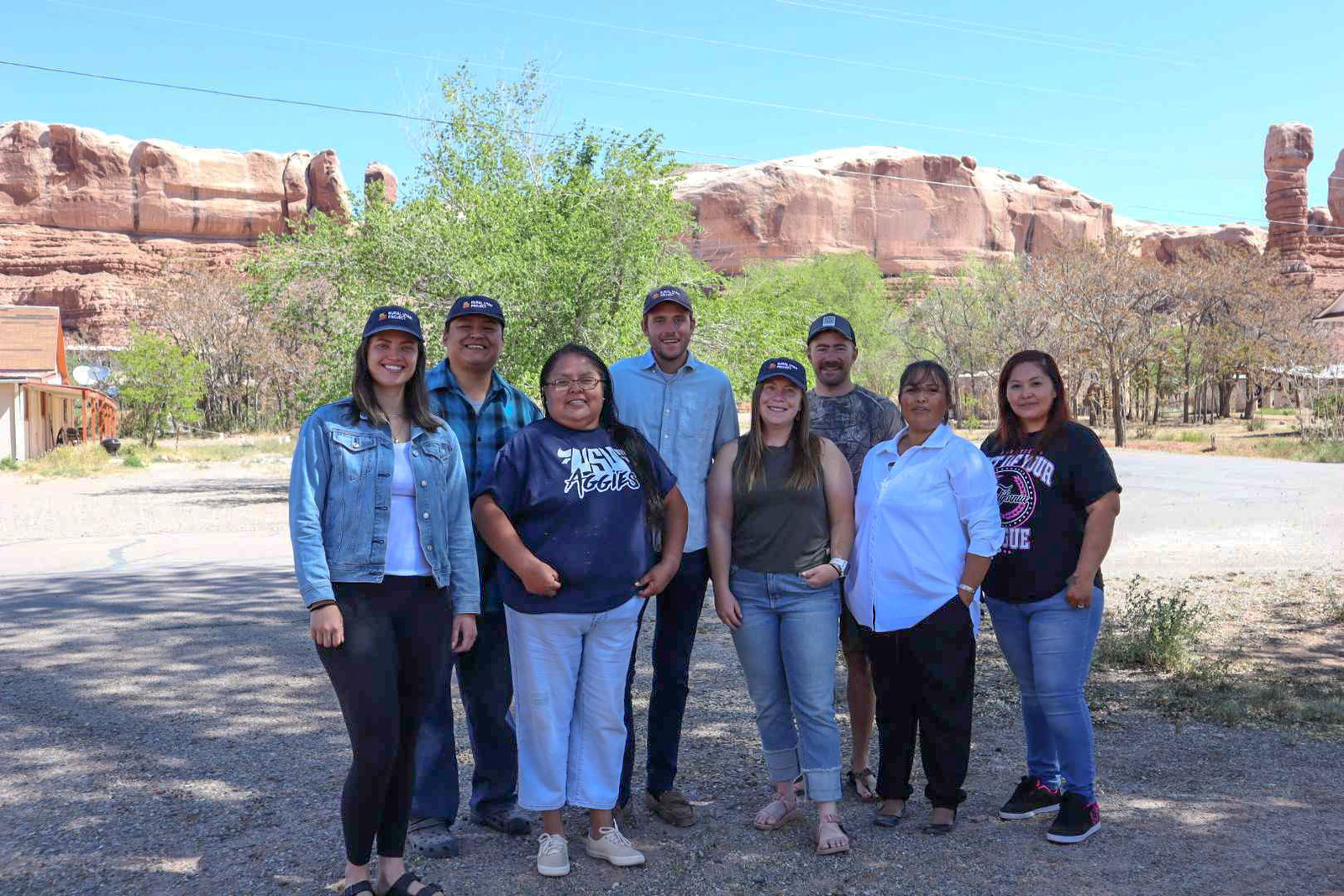 Start Date: When filled
Location: Utah
Application Closing Date: March 10, 2023
Description:
The Rural Utah Project is seeking an Organizing Director to manage our team of field organizers across southern Utah.
The ideal candidate will be passionate about protecting rural Utah's landscapes, empowering rural residents to become a part of the political process, and excited to lend their skills toward advancing our work. They will also be excited to manage a team spread across the state, train and mentor both experienced and new organizers, and travel across Utah to spend time with each member of the Rural Utah Project's field staff.
This position is a full-time, salaried position, and benefits include health, vision, and dental insurance, retirement benefits, paid sick leave and paid vacation time. This position can work from the Rural Utah Project's offices in Salt Lake City, Moab, Bluff, or remotely. Preference may be given to candidates located in or willing to relocate to counties where the Rural Utah Project has an active organizing presence (or places nearby): currently Grand, San Juan, Washington, and Iron Counties. This position must be based in Utah and will require travel approximately 30-50% of the time, depending on the candidate's location.
Who We Are:
The Rural Utah Project is a non-partisan 501(c)(4) non-profit organization dedicated to increasing civic engagement in rural communities across Utah. We are a young organization motivated to build a powerful movement with our neighbors. We fight for a more just and sustainable future for rural Utah's communities and landscapes. We seek to expand civic participation and community advocacy through voting access, policy support, and the introduction of organizing tools to citizen activists.
What You'll Do:
The field organizing programs of the Rural Utah Project are the central pillar of our work. The Organizing Director will directly manage our organizing team working on various projects throughout Utah, including all of our 501(c)(3) and 501(c)(4) programs, such as the Rural Addressing Program, voter registration and civic engagement, issue advocacy, and political organizing.
This role will set benchmarks and goals for the Rural Utah Project's field staff and ensure that our organizing team meets those goals. Work will include collaboration with each member of the organizing team to create organizing plans for their regions; familiarization with particular issues in each of our organizing regions; and help to connect members of the organizing team with training, mentoring, statewide contacts, and other resources to improve their skills and bring their best to our work.
Responsibilities Include:
Work closely with each member of the organizing team to set and reach goals in line with the Rural Utah Project's strategic plan
Provide training and mentorship to organizing team members to help them improve their skills
Serve as chair of all hiring committees to fill vacancies on the organizing team or hire for new organizing positions
Work with organizing team members to identify political candidates to recommend for endorsement to the Rural Utah Project's Board of Directors
Work with endorsed candidates to provide campaign advice and consult on strategy
Work with each member of the field organizing team to build annual organizing plans for their geographic turfs
Work with organizational leadership to set strategic goals and priorities
Work with the Communications Director to provide meaningful content to the communications program and to provide storytelling and media opportunities in communities we organize in
Work with the Communications Director to effectively communicate around the Rural Utah Project's policy goals and candidate endorsements
Connect members of the organizing team to national coalitions, resource clearinghouses, and allied nonprofits
Provide technical and data assistance to organizers
Proactively seek coalition- and consensus-building issues which will further Rural Utah Project's mission outside of election cycles
Manage field and organizing budgets
Who You Are & Keys to Success:
To be successful in this role, you will excel in:
Management and Communication: The primary component of this position is management of other team members working hundreds of miles apart. The ideal candidate will be an experienced manager who can help their team excel while working remotely and is excited to invest time into visiting their team in person.
Public Policy: A large part of RUP's work focuses on affecting public policy around conservation and public lands, democracy and voting access, and occasional niche local issues, which requires us to mobilize volunteers to communicate intelligently about these issues. An ideal Operations Director candidate will be familiar with, or eager to learn about, public policy processes in Utah and key components of these policy issues.
Elections: The Rural Utah Project endorses and supports candidates running for office in elections around Utah. The Operations Director will work with endorsed candidates and field organizers in their regions to build campaign strategy effective for each election. An ideal candidate will have some election or political field program experience.
Teamwork: The organizing program interfaces with every department in the organization. This includes communications, development, and organizational leadership. This role will require excellent collaboration skills to work across diverse program needs.
Proactive: As a small organization, we are a team of self-starters. This role will require creativity and a proactive approach to managing our programs.
Learning Software: This candidate will be familiar with or eager to learn systems that manage the Rural Utah Projects's organizing infrastructure, including EveryAction/VAN, ThuTalk and ThruText, Reach, and other organizing tools.
What Else You Should Know:
Rural Utah Project is an equal opportunity employer and we value having staff who come from communities where we organize. We especially encourage Indigenous people, people of color, people from rural communities, LGBTQ people, transgender and gender non-conforming people, and people with disabilities to apply.
This position requires approximately 30-50% travel to regions where the Rural Utah Project organizes and operates, and remote work can be accommodated. All Rural Utah Project staff members receive a professional development stipend that can be used to learn or improve the skills required for this position. The salary for this position ranges from $55,000 – $65,000, with exact salary depending on experience. We also offer excellent benefits such as dental, vision, health insurance, and a 401(k) retirement account contribution.
How to Apply: Please submit applications (including resume and a cover letter) to the Rural Utah Project's Operations Director, Nicole Weaver, at [email protected]. Applications will be reviewed on a rolling basis beginning March 1.