Hiring: Southwest Region Field Organizer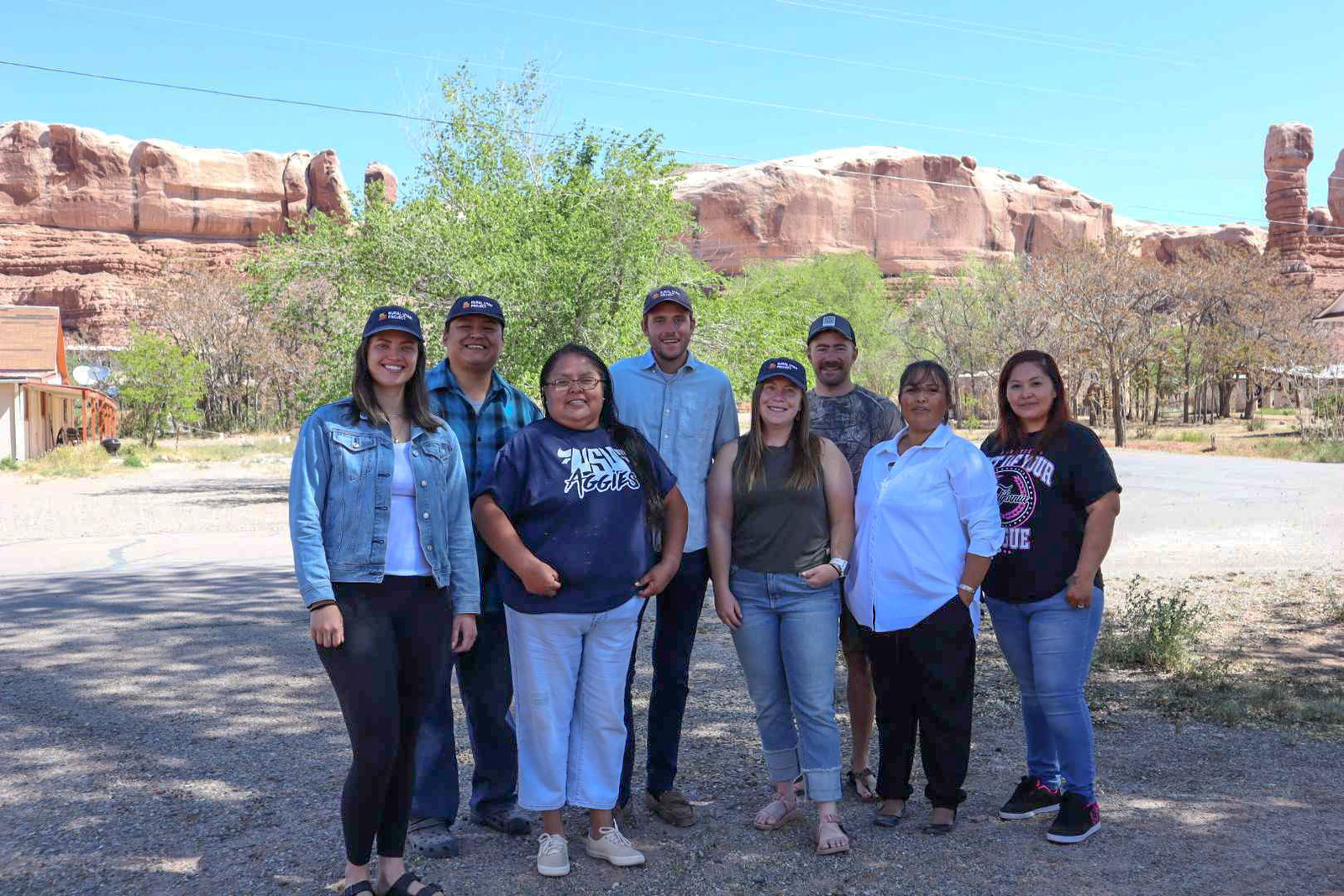 Southwest Region Field Organizer
Rural Utah Project
Start Date: September 5, 2023
Location: Washington or Iron County, Utah
The Rural Utah Project (RUP) is seeking a full-time Field Organizer to expand our community organizing, issue advocacy, and voter registration programs in southwestern Utah in and around Cedar City and St. George.
The ideal candidate will equally love rural Utah and care about the complex issues that affect our communities. They will live in or be willing to relocate to Washington or Iron Counties, and will have existing relationships with community members there. They will be excited to build relationships and coalitions to accomplish big, ambitious things. They'll be passionate about utilizing storytelling in new, innovative ways as a tool for community organizing. And, they'll be driven to build a program that increases engagement with the electoral process and local governments. This organizer will work closely with the Rural Utah Project's team on building the Rural Utah Project's policy advocacy program along with strengthening civic engagement and supporting local candidates in Washington and Iron Counties.
Who We Are
The Rural Utah Project is a non-partisan 501(c)(4) non-profit organization dedicated to increasing civic engagement in rural communities across Utah. We're a young organization and are motivated to build a powerful movement with our neighbors that fights for a more just and sustainable future for rural Utah's communities and landscapes. We seek to expand civic participation by breaking down barriers to the ballot box and providing organizing tools to local communities. Whether it's tuning into 4-hour long city council meetings, showing up at local events to provide rural Utahns with election information, or organizing a group of people to provide public comment at a County Commission meeting—civic engagement is our forte.
What You'll Do
The Field Organizer position is based in Washington and Iron Counties, reports to the Organizing Director, and is responsible for:
Conducting voter registration
Building and maintaining relationships with local activists working for progressive change and resilient communities
Engaging with unreached communities in southwest Utah, including service and tourism sector workers, transient communities, and younger residents
Carrying out issue-based campaign field strategies, including but not limited to:

Generating local letters to the editor from residents and non-residents
Mobilizing volunteers and activists to submit public comments and speak at public meetings
Circulating petitions and sign-on letters to individual residents and local businesses

Creating a structure of accountability and room for dialogue with elected officials acting against the best interests of our communities
Encouraging and coaching activists to apply for appointments to local boards and commissions
Working to get out the vote ahead of local elections
Who You Are & Keys to Success
To be successful in this role, you will excel in:
Relationship Building: You will have experience forming meaningful relationships with a broad and diverse set of stakeholders—not as a means to an end—but because you value the relationships as an important aspect of a healthy community. You will have a track record of coalition building and bringing people together to advocate for progress.
Defining and hitting goals: You will have a track record of designing and achieving ambitious goals, especially in an environment where your position was managed remotely. You can point to times where you defined specific and meaningful goals to measure progress in projects that weren't easily quantifiable. Ideally, you're accustomed to breaking down complex and long-term projects into a series of attainable goals.
Passion for civic engagement: At the Rural Utah Project, we believe that increased participation in the civic process results in better outcomes for our communities. We need you to share this belief and, better yet, have a personal or professional background in driving more people to tune into the political and local governmental process!
Commitment to anti-racism and social justice: You recognize the role of race, orientation and/or gender identity, income, age, immigration status, and other identities in shaping disparities in access to civic institutions and you amplify voices to advocate for justice. You recognize how your own identities show up in the work, and welcome, reflect on, and act on feedback with an eye toward continuous learning about race, ability, and other lines of difference.
Knowledge of and love for the landscapes and communities in and around southwestern Utah is essential in this role. The ideal candidate will live in or be willing to relocate to Washington or Iron Counties, and will have existing relationships with community members there.
Working knowledge of political campaign structure and/or Utah's voter registration and election processes is a plus.
If you were here today you would be:
Contributing to the development of field plan strategy for a variety of local issue-based campaigns
Building out a core group of activists to assist in campaign tactics
Circulating petitions and sign-on letters to community residents and local businesses
Planning and attending community events focused on civic engagement, including voter registration and disseminating voter information related to ranked choice voting and the redistricting process
Building a program meant to encourage southwestern Utah residents to engage with and advocate for key local issues
What Else You Should Know
Rural Utah Project is an equal opportunity employer and we value having staff who come from communities where we organize. We especially encourage people who are Indigenous, people of color, LGBTQ people, transgender and gender non-conforming people, and people with disabilities to apply.
The position is full-time and is based anywhere in Washington or Iron Counties in southwestern Utah. The role requires regular travel throughout the region, with some infrequent overnight travel required to Salt Lake City or the Rural Utah Project's other organizing regions. The salary for this position ranges from $45,000 to $50,000, with exact salary depending on experience. We also offer excellent benefits such as dental, vision, and health insurance and a retirement account contribution.
How to Apply: Please submit applications (including resume and cover letter) to the Rural Utah Project's Operations Director, Nicole Weaver, at [email protected]. Applications will be reviewed on a rolling basis beginning on August 14, 2023.