RADIOWEST: Will Utah's Young People Vote In 2020?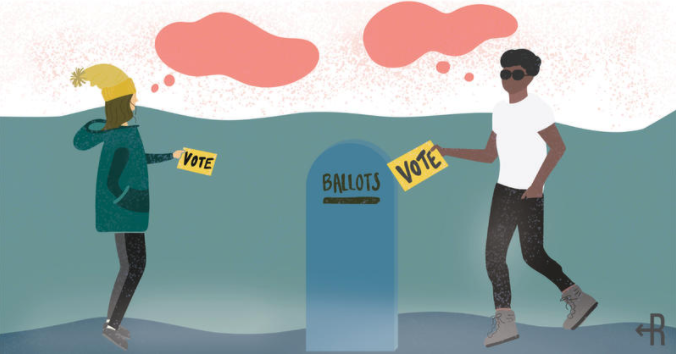 Listen to the original piece on RadioWest.
We've heard for years that no matter how passionate young voters may speak about politics, they don't turn out in significant numbers on Election Day.
But when have young voters cast their ballots — and what made the difference? Friday at 11 a.m., we'll look into the history of young voters in the U.S. and at young voters right here in Utah, asking what makes them different from their peers around the country and how they are aligned. With Utah having one of the youngest populations in the country, these voters matter. But will they turn out on November 3rd?
GUESTS
Dr. Jon Grinspan, curator in the Division of Political and Military History at the Smithsonian National Museum of American History. He's the author of The Virgin Vote: How Young Americans Made Democracy Social, Politics Personal and Voting Popular in the Nineteenth Century. [Bookshop | Amazon ]

Dr. Quin Monson, associate professor of Political Science at Brigham Young University.

Ali Vallarta, Development Director at the Rural Utah Project.

Samuel Benson, editorial assistant and opinion writer for the Deseret News, and sociology student at Brigham Young University. You can read his piece for the Deseret News, "Young Voters Could Decide the Election – Even While Shunning Partisan Politics," here.