What We Do
The Rural Utah Project seeks to empower underrepresented voters in rural Utah through training, education, voter registration, and issue advocacy. We identify, invest, and ignite a dialogue with voters that live in Utah's rural areas, empowering them to take action and vote on the issues that matter most to Utah's future. We believe that when we organize overlooked communities in our state, that we will be able to inspire important conversations and create life-long citizen advocates for Utah's future.

Voter Registration
When we register to vote, we take the first steps towards being counted, recognized, and heard. The Rural Utah Project seeks to bring voter registration opportunities to people where they are, and to remove the barriers between marginalized voices and the ballot.

Technology
We have to build tools that are uniquely designed to engage and mobilize rural communities. With limited access to broadband and a depth of local knowledge, the Rural Utah Project creates and employs tactics that allow our neighbors to organize themselves within rural communities for decades to come.

Local Mobilization
In every county and town in rural Utah, our friends and neighbors have been fighting to improve their communities. We see it as our work to support these local activists, and to build and support the infrastructure that allows them to engage in long-term campaigns for progress.

Issue Organizing
Politics doesn't stop at the voting booth. To lift up rural voices, we must engage in the many issues that matter most to their communities. This includes mitigating the impacts of industrial tourism, promoting land stewardship, increasing access to emergency services, affordable housing, and much more.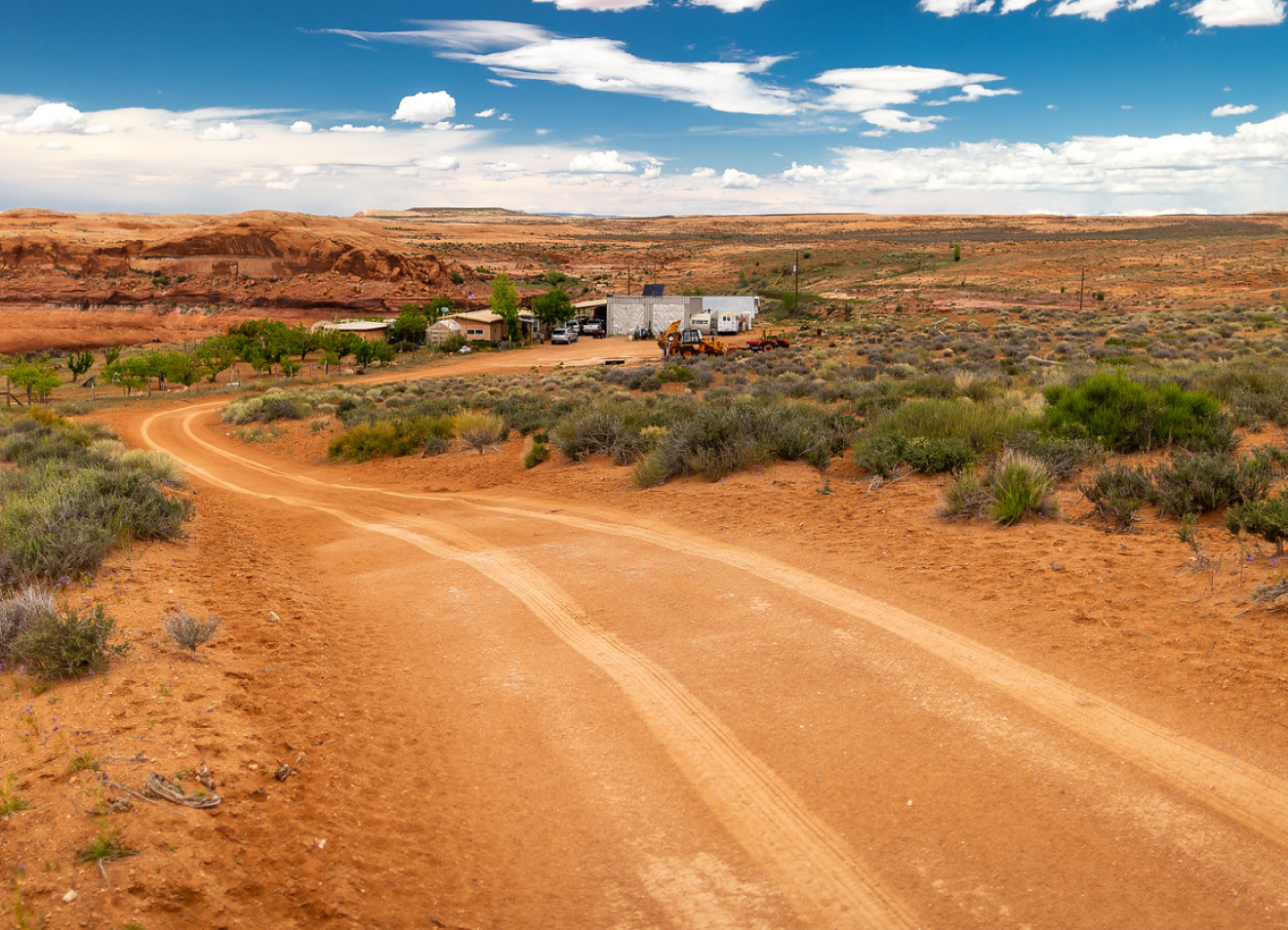 The Rural Utah Project was founded in late 2017 to shake up the status quo in Southern Utah, and to give underrepresented voters in our state a seat at the table.  As a 501(c)(4) non-profit, we knew that we needed to take bold action to understand and advocate for the communities that for too long have been misrepresented in Utah's most rural and remote areas. Our areas of focus include Indigenous Lands, Southern Utah's recreation communities, growing rural towns, and the hard-to-reach places across Utah's vulnerable landscapes. We respectfully recognize that all our work occurs on lands stolen by force from many different Indigenous nations and peoples. In these areas of opportunity, we are setting out to register voters, build tools, shift narratives, and change outcomes.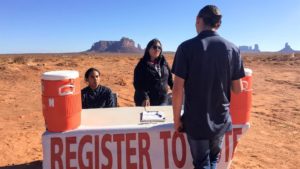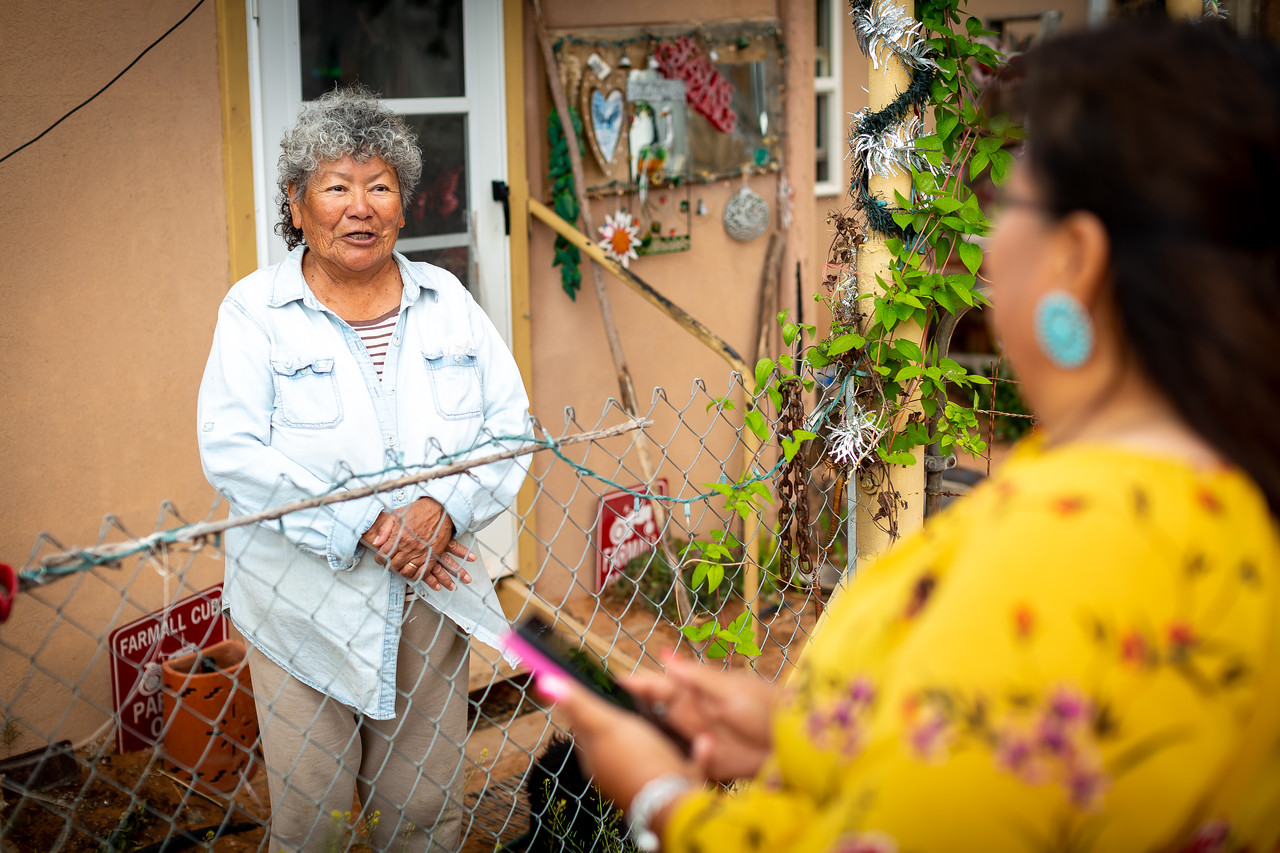 The Rural Utah Project's work all began in San Juan County, Utah. With the redistricting of the county, in 2018 it became possible for the first time in history to elect an Indigenous-majority County Commission in the home county of Bears Ears National Monument. So, we got to work.
In 2018, the Rural Utah Project registered over 1,600 voters on the Navajo Nation in San Juan County. In concert with a robust non-partisan get out the vote program, this work resulted in historic turnout across the Navajo Nation. This election resulted in landmark election of Willie Grayeyes and Kenneth Maryboy, who now serve on the first ever majority-Navajo San Juan County commission. In addition to withdrawing the county's support of the reduction of Bears Ears National Monument, this election showed us what could be accomplished when we invested in underrepresented areas of Utah.
Since 2018, our work in San Juan County has only deepened. For too long, the votes of Utah's Indigenous population have been intentionally suppressed, and while registering voters our team witnessed many of the barriers first hand. In 2019, a small group of residents in San Juan County sought to undo the progress made for Indigenous representation through a dangerous proposition that could change San Juan County's form of government. The Rural Utah Project ran an ambitious voter turnout program, and the proposition was successfully defeated, indicating that the Indigenous and fair-minded population of San Juan County have the voting power to win a county-wide election.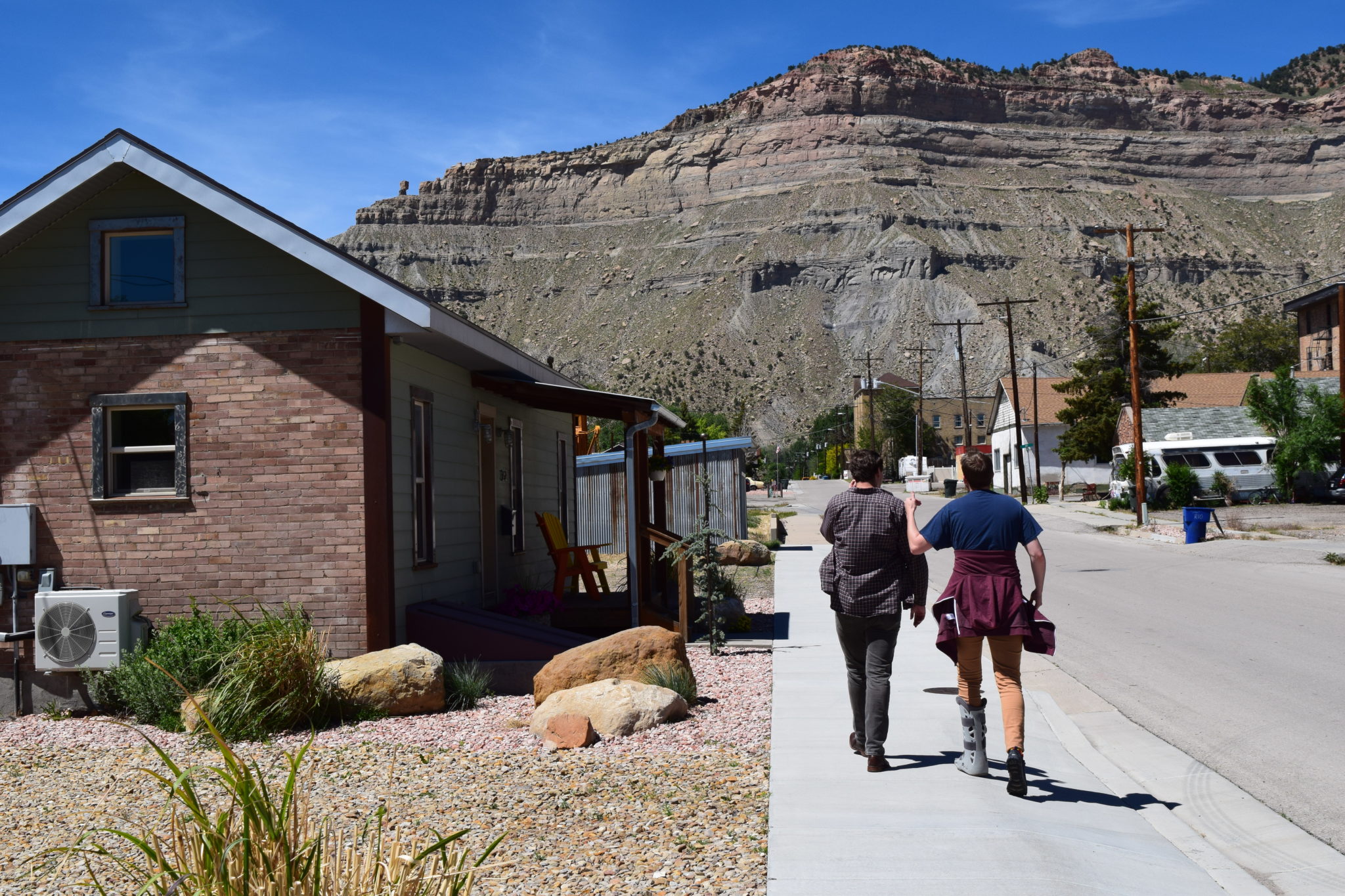 Our Work
County Organizing
Following the historic election in San Juan County, we began to expand our work at the Rural Utah Project to other rural counties in our state. We successfully built programs in the home counties of Moab, Escalante, Kanab, Torrey, Price and Helper, and many other towns across the region. Our areas of focus currently include Carbon, Emery, Grand, San Juan, Garfield, Wayne, and Kane Counties.
We're in these areas for the long game. Local leaders in these counties have looked backwards and not to the future for too long, and statewide candidates and elected officials have ignored these places unless it was politically expedient. Our local organizers are working to change that. We believe in the power of local organizing, as well as supporting candidates for local office. It is our work to empower our neighbors and the advocates who call this region home. Campaigns are not won by staff who too often are deposited into the places where they organize, but instead by the people that live there. It takes structure, resilience, and a shared vision to create change. We will continue to work to support the many people who advocate for their communities, and to provide infrastructure to local campaigns and candidates.
In 2022, the Rural Utah Project is supporting a slate of local candidates for City Council, County Commission, and other local offices across the regions where we organize. It is our belief when good people run for local office, they've already changed the status quo. They increase transparency, create a dialogue, and build power. It's our work to ensure they have the support and infrastructure necessary to run a robust campaign.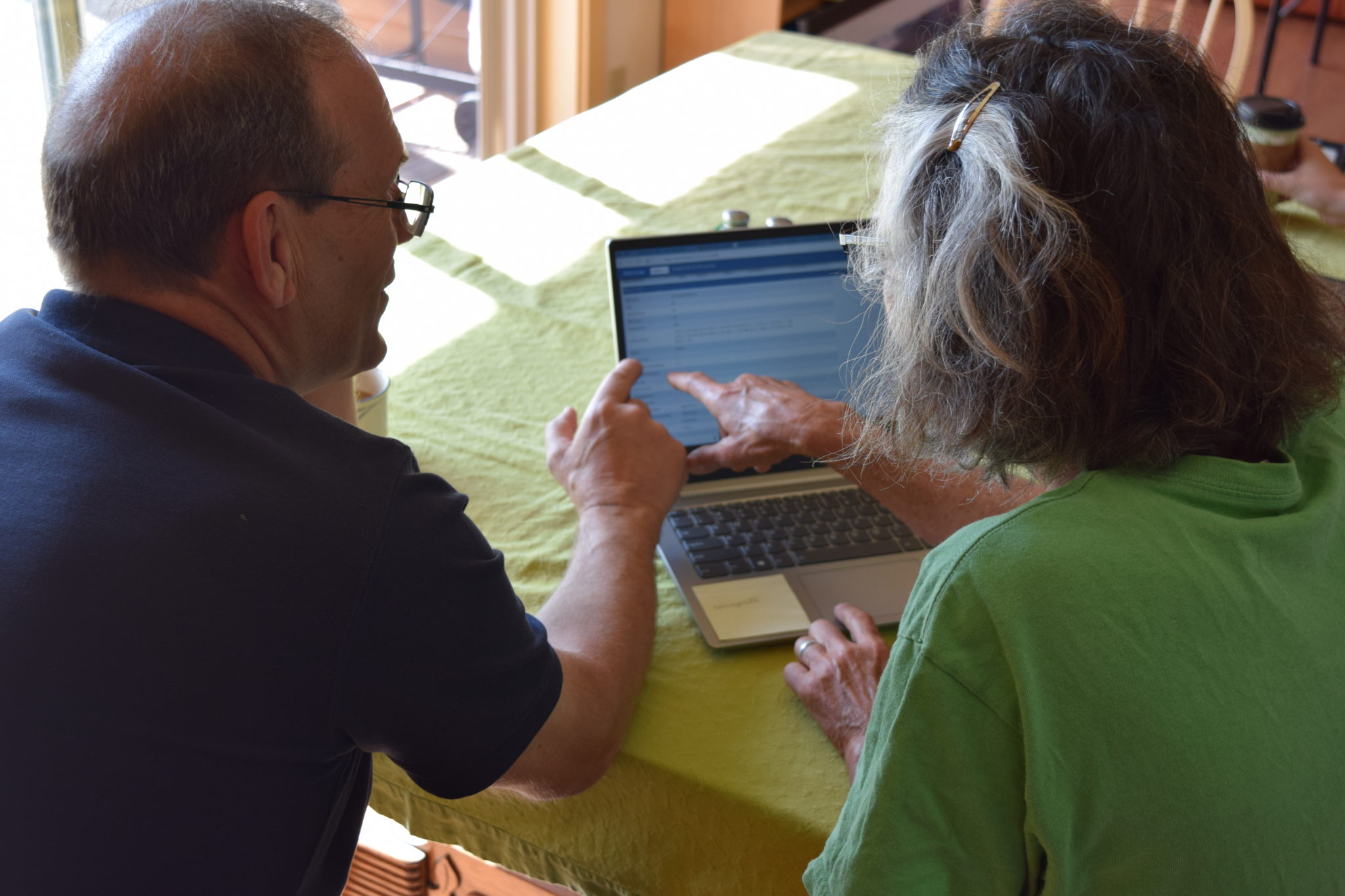 Working in remote areas means that we've had to build our own toolbox when it comes to our work in the field. Without access to reliable internet and without addresses, our work has demanded unique solutions to address the barriers that rural communities face. From plus code addresses to voter registration tools, we're in the business of creative technology.
It goes deeper than Utah. For too long, the tools that we use to reach voters have excluded people that live in rural areas. The way that we identify and reach voters is designed primarily for residents that live in major cities, not small towns. When it comes time to organize, this leaves huge gaps in how we register and turn out voters. Instead, our organizers wanted to capitalize on small-town knowledge and networks to create a turnout model that mobilizes inwardly, and gives local residents the tools they need to win local campaigns. That's how, BLOP (Big List of People) came to be.
Our organizers are using BLOP, and other peer-to-peer outreach tools, to create sustainable organizing models in rural communities across Utah. By investing in the local knowledge of people that live in the areas where we organize, we can create a network of activists and voters that lasts beyond one cycle or one campaign, and instead creates a community.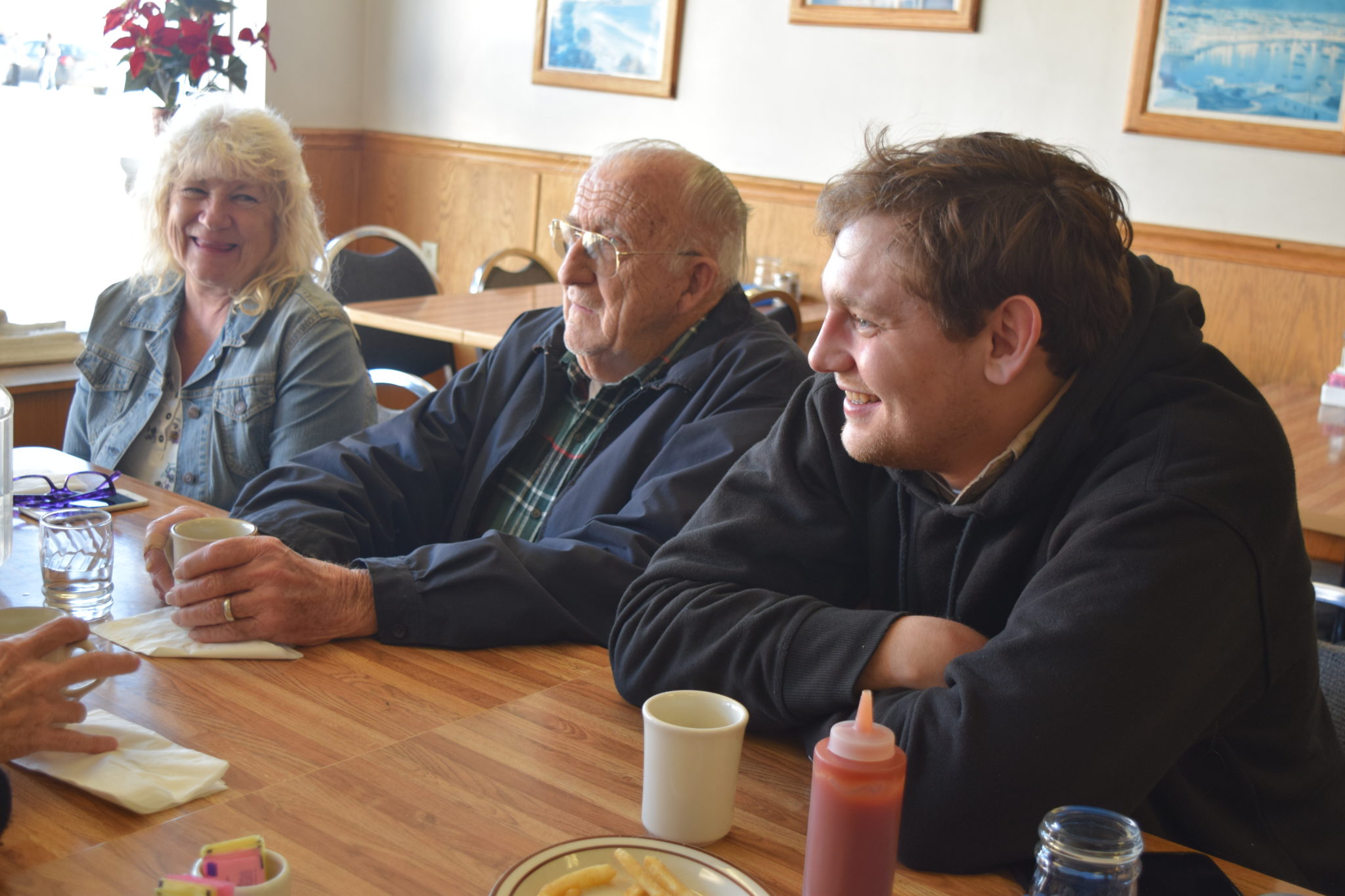 Our Work
Narrative Shifting
Landscapes in rural Utah are shifting. When we tell the stories of people that live and work in the areas where we organize, we begin to shift the narrative of what it means to be a rural voter. Utah's rural counties are not a monolith. Each town, county, and neighborhood has its own diverse beliefs, challenges, and landscape. The way we organize, communicate, and share the stories of these counties must look different.
Through a robust communications and digital infrastructure, the Rural Utah Project seeks to shift the way that we perceive and organize in rural areas by handing the mic over to the people that live there. Through a robust storytelling and digital engagement program, we can begin to shed light on landscapes that for too long have had their stories buried under a dominant narrative.