Announcing our 2021 Programs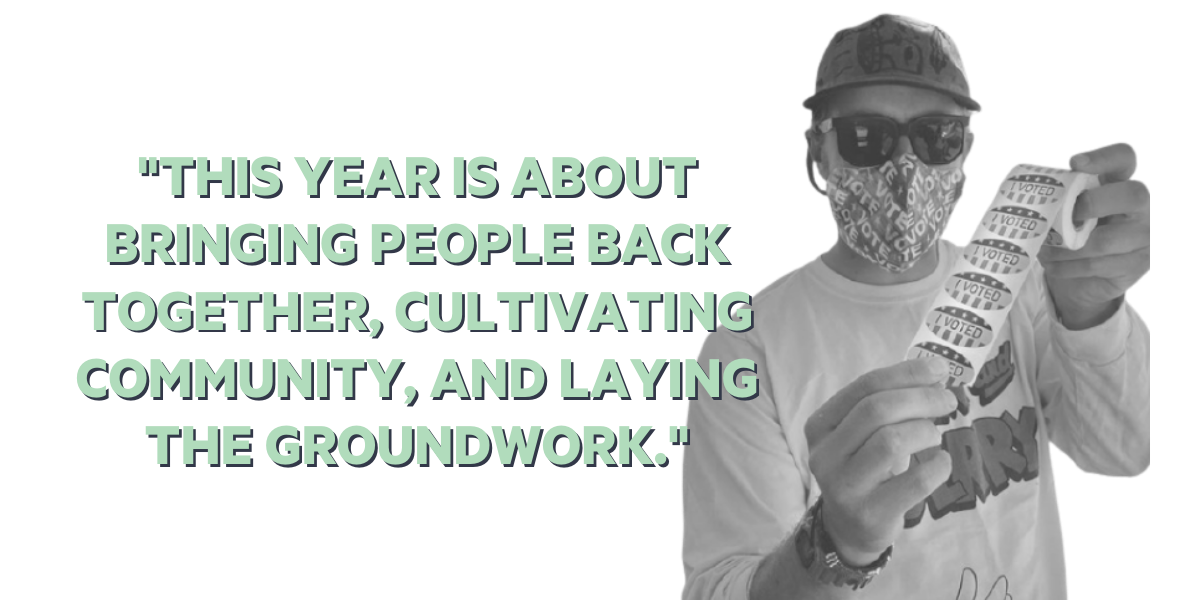 There have been a lot of lessons these last three years in the field. We've learned the hard way that there really is no such thing as an off year. We've learned that communities know first and best. Most importantly, we've learned to have a little fun along the way.
This year is about bringing people back together, cultivating community, and laying the groundwork. Our original programs are re-entering the field, and we're trying some new things.
So, without further ado, here is the scope of our 2021 work:
CREATING THE SHAPE OF OUR FUTURE WORK:
As a young organization, the Rural Utah Project has an enormous opportunity to create a framework of organizing that is authentic, community-led, just, and anti-racist. After years of explosive growth, our first priority this year is to create a strategic plan for the next 10 years of our programs.
COMMUNITY CAMPAIGN WORKSHOPS:
There's no such thing in our book as an off year. In 2021, we're touring rural Utah (and online) to host a series of trainings on how to build a campaign, run for office, and create infrastructure for local issue advocacy. We're in the business of resource sharing, and we can't wait to see you out there.
THE RURAL CINEMA TOUR:
Coming together is the bread and butter of an authentic community organizing program. We're registering voters and watching some cool flicks at the same time! This year, we're hosting civic cinema drive-ins across the state with the Utah Film Center to raise awareness, register voters, and start important conversations with our neighbors.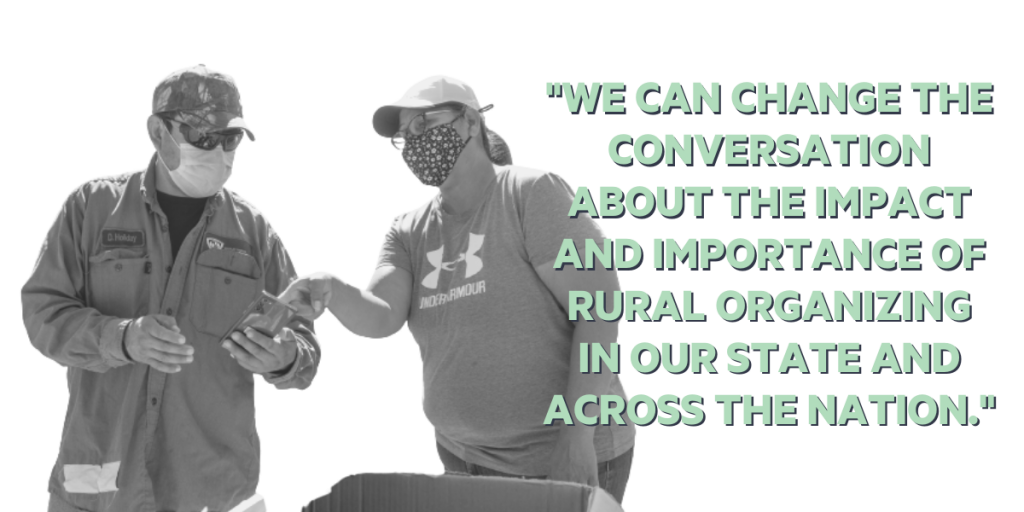 CANDIDATE RECRUITMENT:
It is our belief when good people run for local office, they've already changed the status quo. They increase transparency, create a dialogue, and build power. It's our work to ensure they have the support and infrastructure necessary to run a robust campaign. Every day, we will continue working with local candidates for office across our communities.
THE ADDRESSING PROGRAM:
Where the streets have no name, the people have no vote. Put on hold during the pandemic, in May of 2021 our Field Organizers return to the field to continue creating Plus Code addresses for voters on the Navajo Nation. We are back on track to digitally address 2,000 more homes on the Utah portion of the Navajo Nation.
STORYTELLING STRATEGY:
We work to shift the narrative of what it means to live, love, and work in rural Utah. This year, we're committed to continue our narrative programs through digital organizing, community storytelling, and working with local activists on accessing press resources across the state and the nation.
If you're familiar with our work, you know that these programs are just the tip of the iceberg. Through our work, we hope to convey the importance of multi-year organizing and our commitment to rural resilience. The future framework for our mission, the organizing landscape in Utah and Arizona, and many questions remain to be answered in our strategic planning process.
Now, here's where you come in. If you acknowledge that rural communities for too long have been left out of the framework, if you believe in the future of organizing in the nation's hardest-to-reach communities, we hope that you'll come on board with us and support our work.
Step by step, tool by tool, we can change the conversation about the impact and importance of rural organizing in our state and across the nation. We'll never return to a time when our neighbors are excluded from the conversation.
Thank you for being here, and we'll see you out there.
Onward, 
The Rural Utah Project