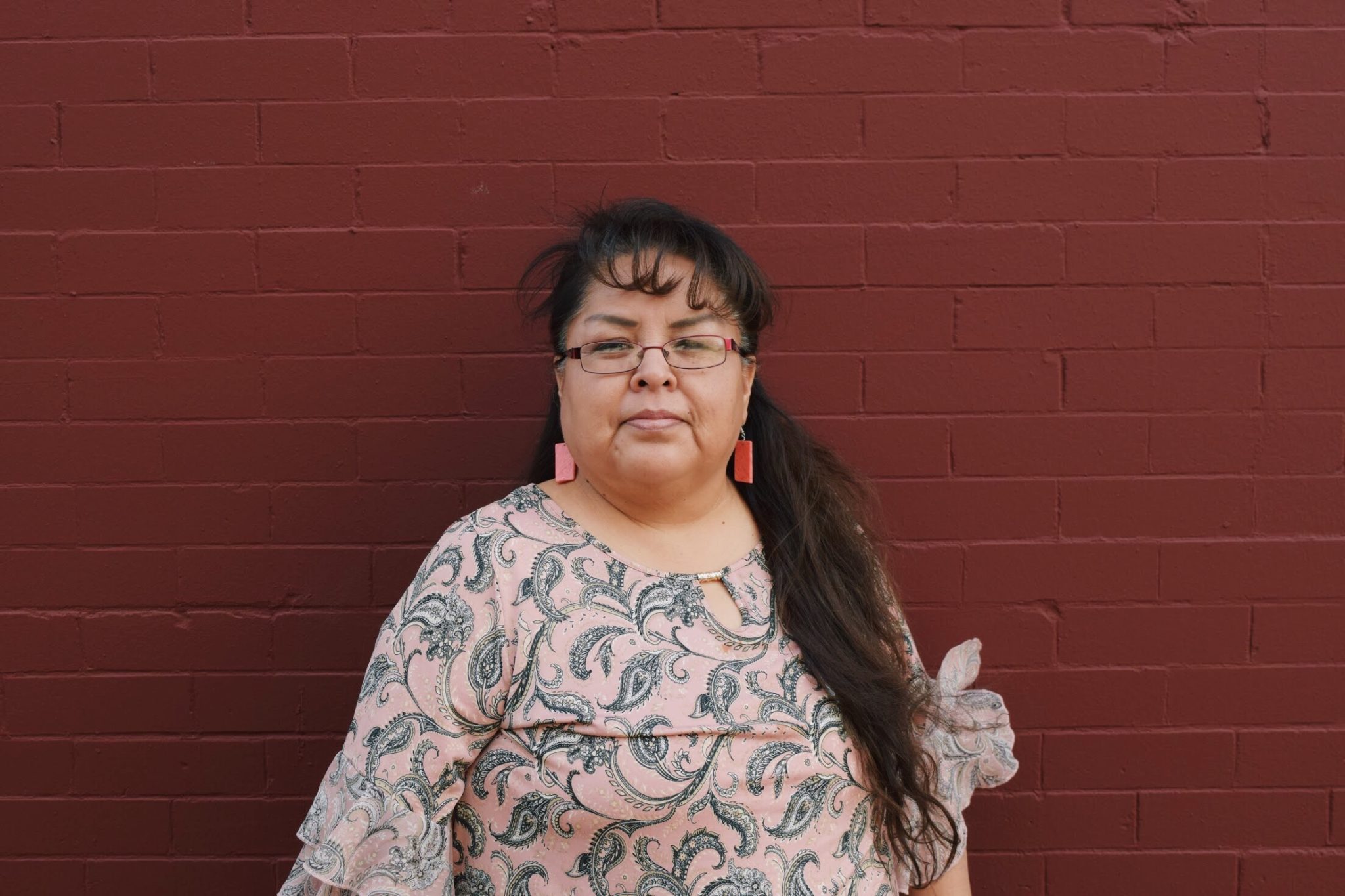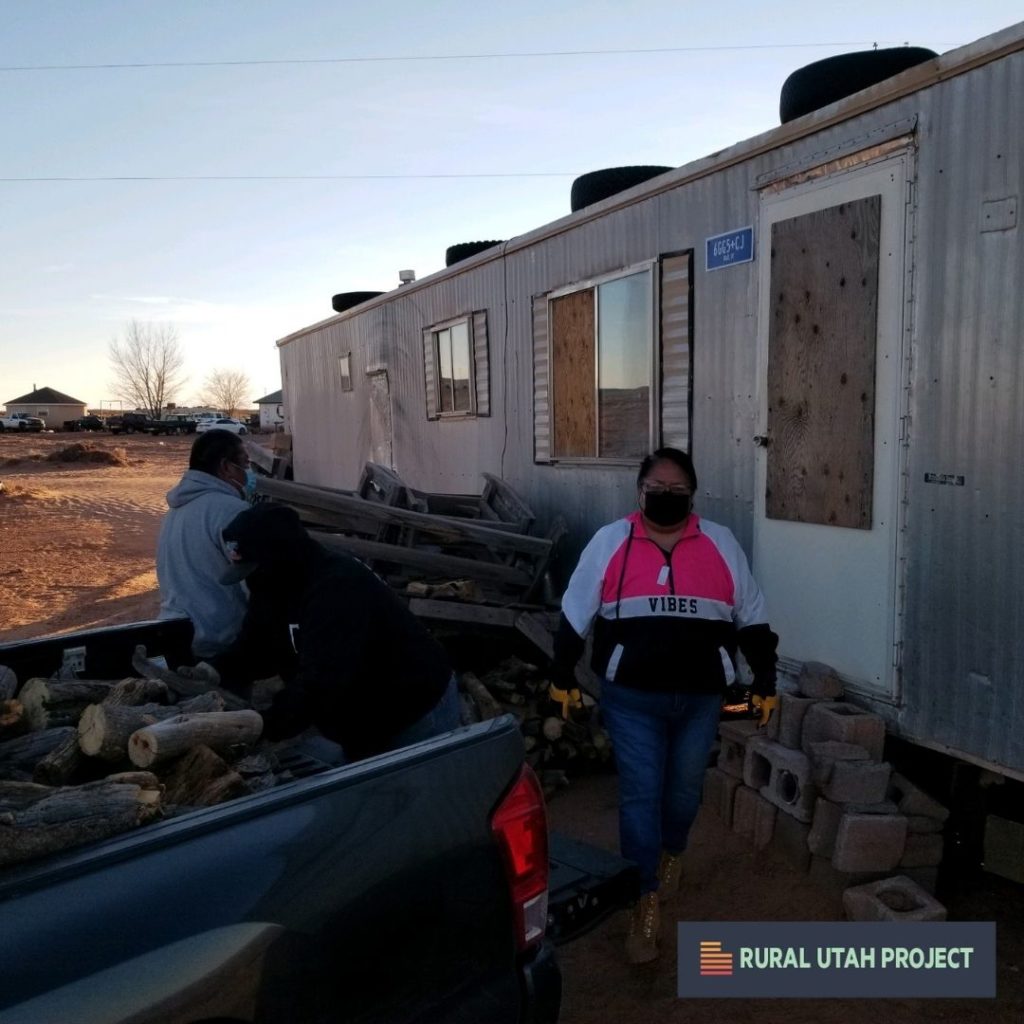 We Noticed a Need for Firewood
Back in 2019, during our down time from collecting voters' registration, we decided to give back to the community. Many of the homes we visited on the Utah portion of the Navajo Nation were without firewood. The main way many folks here heat our homes. Some of them were elderly, folks with disabilities and some who didn't have any transportation to haul wood. My kids—my son Seth and daughters Nichele and Natalya— and I decided to gather some wood from the Abajo mountains. We brought the wood home and spent a day chopping. Our staff at the Rural Utah Project loaded up our vehicles and delivered them to a few homes in need.
Continuing with Mutual Aid
Then, just a few months later, the pandemic completely turned our world upside down. Our voter registration and get out the vote work had to completely halt. So at RUP, we switched our focus to Mutual Aid. Helping our neighbors get essentials like food, supplies, and wood. With the support of entities like the Navajo-Hopi Covid-19 Relief Fund. In all, my family and I delivered food and wood to over 100 homes.
It's been a tough year for us and our neighbors—folks are taking extra precautions to slow the spread. Because of that, we haven't been able to interact face to face with residents as much as we'd like. We knew we needed to build more trust within the community. So we thought we would give them confidence to trust us to continue our program.
Building Trust with Plus Code
Our friend, Janet Ross from Monticello had allowed us to come to her property in Eastland, Utah (just east of Monticello Utah) to gather some wood for our project Janet's home address (like many in rural Utah) is not easy to find on the map. We actually identified her home's plus code to share with folks who came up to help us collect wood my co-worker Marcy and her husband Carwin Wauneka, my family Melvin and Jenelia Redhorse along with their grandson Westin Simpson, my daughter Nichele Yazzie and I gathered some wood, chopped, sawed and loaded up wood in three vehicles and one flat bed. The following week we spent two days hauling even more wood, cutting and delivering wood to nine homes. Paxton Sagg, Seth Yazzie and Jeffrey Redhorse helped with cutting, Toni Sagg and Nichele helped with loading up the cut wood into five vehicles. The following day we got help from my sister Shar Redhorse as we delivered wood to homes in the Montezuma Creek and Aneth area.

Being from the Utah side of the Navajo Nation, I know where a lot of people live already but, as we were consulting with home healthcare workers to identify homes with the greatest need for wood, there were some names I didn't recognize. Thankfully, we were able to get the plus codes for the homes and use them to deliver the woods to the right spot. Just like back in the days of Bluff Mutual Aid, Plus codes can be really helpful when neighbors want to help neighbors.
I want to take a moment to give a heartfelt thank you to all those who pitched in, braved the cold, sharpened the saws, and got to work! We do appreciate everyone's help in accomplishing this small gesture to those in need!