Navajo Interpretation and Translation for Elections and Voting Program Students Receive Certificates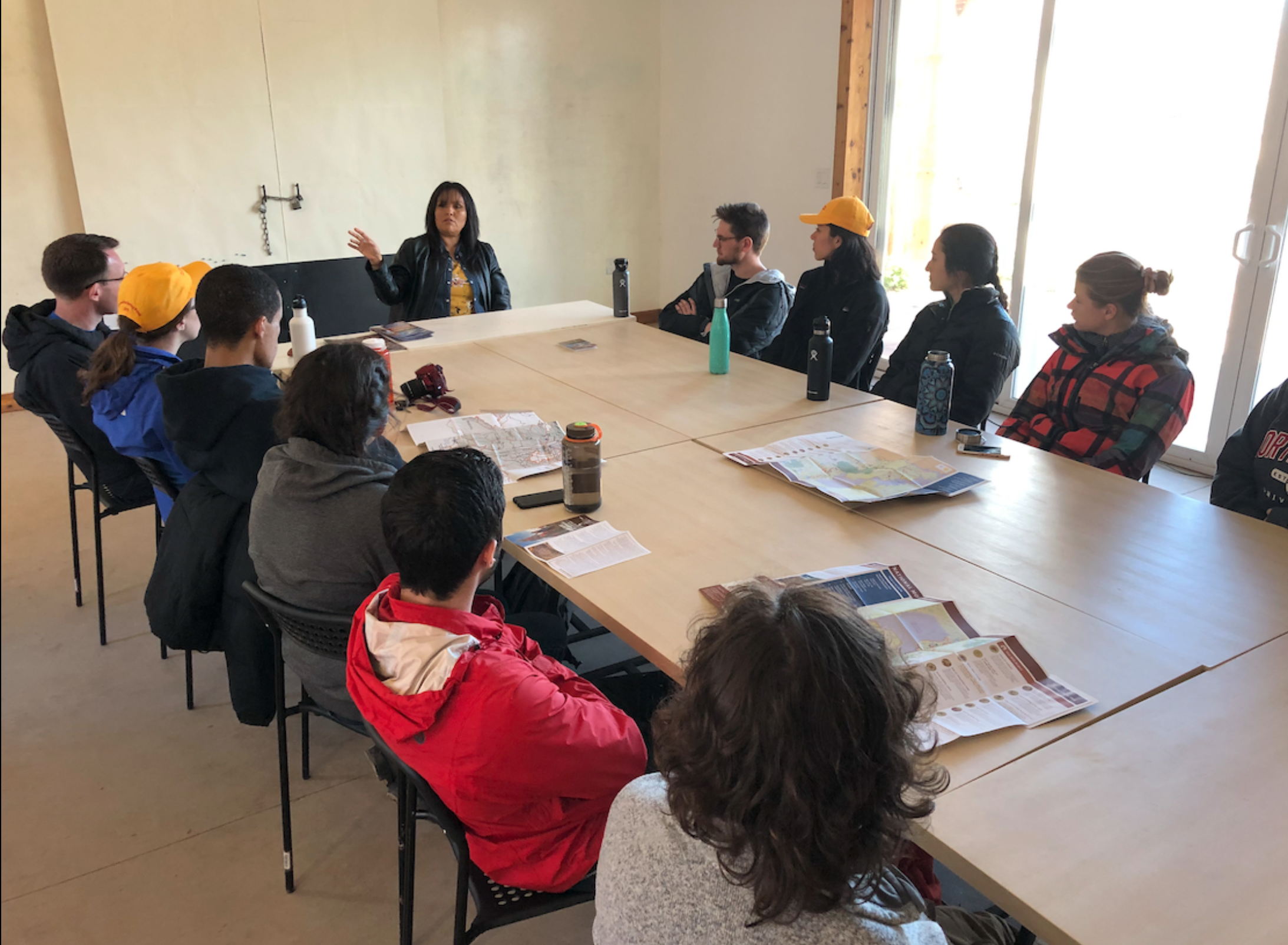 ADVISORY RELEASE DATE: 
June 13th, 2022
NAVAJO INTERPRETATION AND TRANSLATION FOR ELECTIONS AND VOTING PROGRAM STUDENTS RECEIVE CERTIFICATES
[June 13th, San Juan County, Utah] The Rural Utah Project and Navajo Technical University are excited to announce the newest graduates of the Navajo Interpretation and Translation for Elections and Voting Program. Graduates of the program were trained to interpret and translate terms and procedures used in elections to assist Navajo voters. A certificate of completion was awarded to participants.
Esther Yazzie- Lewis, the Navajo Technical University instructor, took the students through diligently learning every word associated with elections and created an election terminology dictionary and core curriculum for this program. She taught students relevant terminology by actively engaging students in Navajo election vocabulary, concepts, and principles.
"Access to adequate language interpretation services is essential to ensure all Diné people can participate equally in our electoral process. As a lifelong resident in San Juan County, Utah, I've seen how the lack of interpretation harms our elders and causes confusion at polling places," said Tara Benally, Field Director at the Rural Utah Project.
The language program was started in part as a response to a federal court settlement between San Juan County, UT, and the Navajo Nation Human Rights Commission that mandates Diné Bizaad (Navajo language) interpretive services are provided at polling places in San Juan County.
In 2016, The Navajo Human Rights Commission, seven Utah residents of the Navajo Nation, and the American Civil Liberties Union of Utah filed a lawsuit against San Juan County for violating the 1965 Voting Rights Act. On Feb. 22, 2018, San Juan County entered into the settlement agreement that resolved the lawsuit for violations related to voting procedures that marginalized the rights of Navajo voters. The voting rights settlement will be extended into 2024.
Leonard Gorman, Executive Director of the Navajo Nation Human Rights Commission, said,
"Depending on which source you use, there are over 7,000 languages worldwide. Each of these languages is making an effort to save for future generations. From the Navajo perspective, our Navajo language makes us Navajo, Diné. Our Navajo language is unique. In many ways, the English language does not correctly interpret and translate our Navajo words. My office has taken on the challenge of ensuring that there are properly trained Navajo language interpreters that emphasize on voting issues."
Gorman further states "It is important to change the terms of federal laws that are intended to gauge our proficiency in the English language to our proficiency in our Navajo language. Navajo Technical University accepted our invitation to create a curriculum that teaches our Navajo people to interpret and translate election terms and ballots. As citizens of our Navajo Nation, and the state we live in and the United States, we have the right to understand voting activities in our Navajo language."
Esther Yazzie- Lewis the instructor stated, "I am so proud of the students that took the election terminology training at Navajo Technical University. I am also proud of Navajo Technical University for providing the where with all to make the training a success. I also know this election terminology training is so important for grassroot Navajo people to exercise their voting rights."
Benally added, "I appreciate the support we have received from the Dine' people at the grassroots level and the partners we have created with entities from the Navajo Nation, such as the Navajo Nation Human Rights Commission and the Navajo Technical University since we started in 2018. Ahe' hee shi Dine'"