The Navajo Nation is getting addresses, thanks to an open-source mapping program used in urban India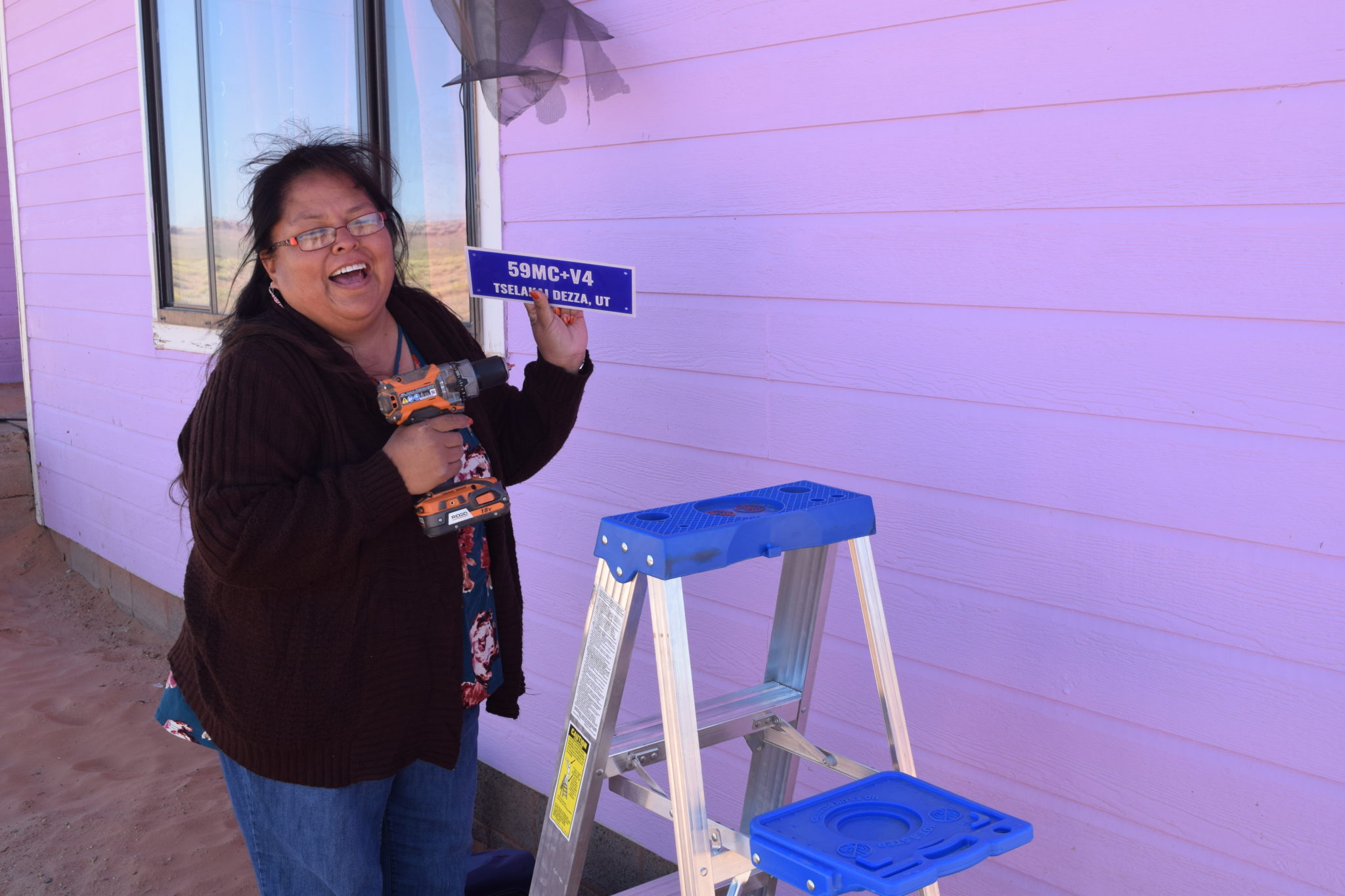 Read the original article in The Salt Lake Tribune
Bluff – Thousands of people living on the Navajo Nation in Utah have long relied on directional descriptions for lack of physical addresses.
"Four miles east of Highway 191 at White Rock," such a description might read. Or, "Two miles southwest of the Red Mesa Chapter House."
These clunky, imprecise descriptions appear on driver licenses, voter registration forms and are relayed over the phone to fire departments and ambulances during emergencies, which can lead to life-threatening delays in response.
But starting this fall, residents of the reservation are being offered a new addressing option as the Rural Utah Project partners with Google to implement a free-to-use, open-source mapping technology known as Plus Codes.
The codes are pulled from a worldwide grid that offers far more accurate location information than directional addresses when used with a mapping program, such as Apple Maps or Google Maps.
Monument Valley High School, for example, has the Plus Code 2R4C+2R, Oljato-Monument Valley, Utah, and Plus Codes have been identified for most inhabited structures on tribal lands in San Juan County as well as for the off-reservation town of Bluff.
The Navajo Nation program is the first time the technology is being used in the United States.
The technology originated when Google Technical Program Manager Doug Rinckes was working through his lunch break. Rinckes, who grew up in New Zealand and lives in Switzerland, wanted to increase the accuracy of Google Maps in developing countries, which required working through satellite images manually.
"I was spending my lunch time drawing in the road networks in little towns in places like Sudan," Rinckes recalled, "and one of my colleagues was like, 'What are you doing?'"
Rinckes explained he was putting in the roads with the hopes that street names could be added later by locals.
His colleague's response was, "You know those roads don't have names, right?"
Rinckes, who said he has always lived in "well-mapped" places, was surprised to learn that in parts of the developing world, whole towns exist without any street names or traditional addresses. He began working through the quandary of how to effectively bring addresses to places without street names, and he started a side project to solve the problem that later turned into his full-time job.
His team eventually developed the Plus Code grid that can locate any point with precision independently of street names. Codes aren't randomly generated when they're identified for structures, but are already assigned to the entire surface of the globe.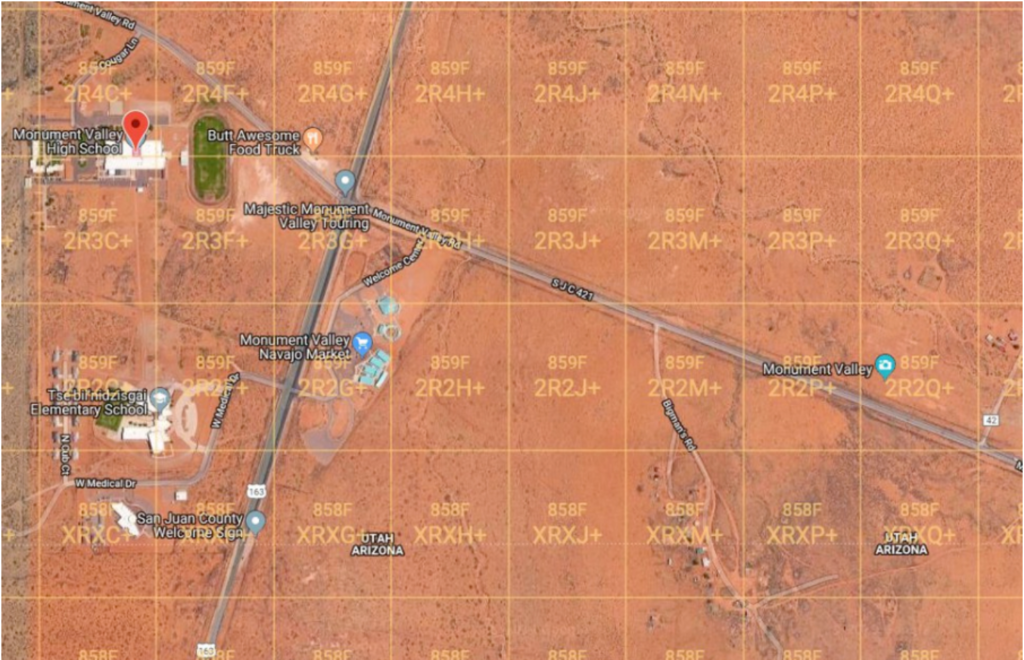 Rinckes said the program was designed for places like sub-Saharan Africa, India and parts of the Middle East and Latin America.
The biggest project to date has been a home addressing program in densely populated slums in Kolkata, India, with an Ireland-based organization called Addressing the Unaddressed. Many of the 300,000 homes that have been given Plus Codes are tiny, some less than 80 square feet, and have never had postal addresses.
According to Rinckes, Plus Codes have allowed Kolkata residents to access government services, register for bank accounts and receive postal deliveries for the first time.
The project was going well in the places it was designed to be most useful, including being used to deliver medical services in refugee camps in Somalia. So it came as a shock a few years ago when Rinckes presented at a California conference, and was approached by several members of the Navajo Nation.
"They were like, 'Hey, your idea is really cool. We live like two states to the east, and we need it,'" Rinckes said.
The encounter led Rinckes to M.C. Baldwin, the rural addressing coordinator at the Navajo Nation Addressing Authority. Baldwin's office has been able to bring street addresses to 1,000 buildings over the last decade. The work is slow, and Plus Codes were seen as a potential stopgap solution.
Meanwhile, the Rural Utah Project (RUP), a group formed in 2018 that registered 1,600 mostly Navajo voters in San Juan County last year, had seen firsthand the difficulties associated with registering unaddressed residents to vote.
T.J. Ellerbeck, the group's executive director, said when the school board districts were redrawn following a federal court ruling, RUP learned significant numbers of voters were in the wrong precincts. In one school board district alone, nearly 20% of voters' residences were misplaced in the county's voter registration files, Ellerbeck said.
"We found some people were living in the middle of the river," said Marilyn Holly, the vice president of the Navajo Nation's Red Mesa Chapter, referring to the errors.
According to the county clerk's files, other voters were shown as living on the side of sheer cliff faces or miles from the nearest structure. "We really needed addresses," Holly said.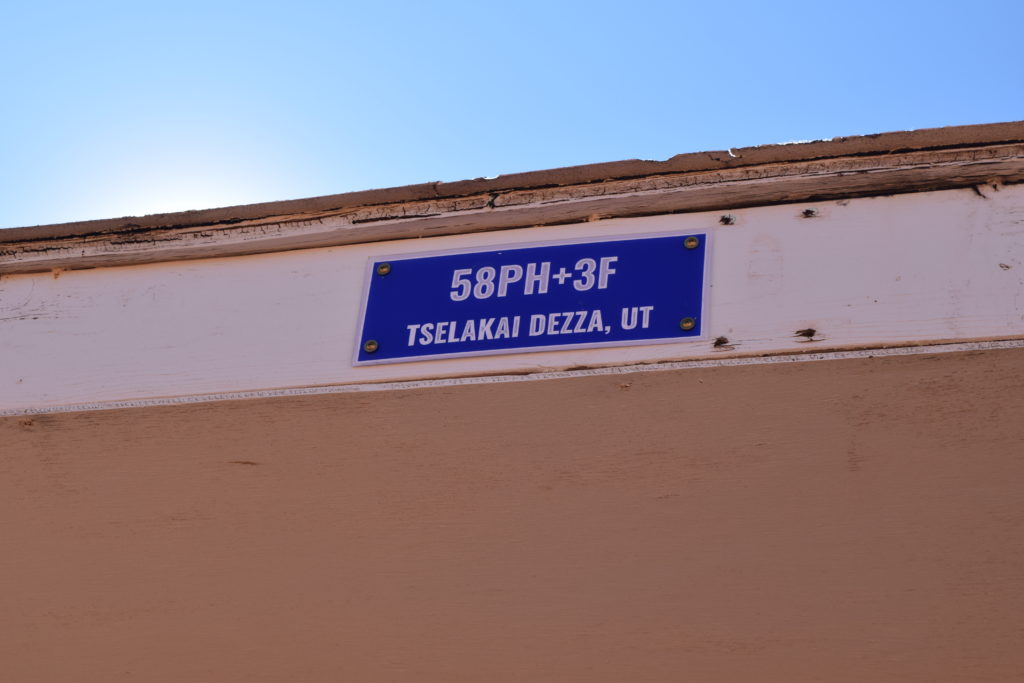 Baldwin suggested the group try Plus Codes, and Ellerbeck partnered with employees of Google, including Rinckes.
RUP got buy-in from Navajo Nation officials in Utah and hired local field staff who speak the Navajo language to go visit over 5,500 potential structures on the Utah portion of the Navajo Nation. In the end, RUP identified the Plus Codes for 2,600 inhabited homes.
Last week, RUP began returning to each structure to distribute outdoor signs, fridge magnets and wallet cards to residents with their Plus Codes printed on them to help with memorization.
Ellerbeck hopes to see Plus Codes used by first responders, the Department of Motor Vehicles and parcel delivery companies. The program could also help census workers connect with residents as they undertake the 2020 count, Ellerbeck said.
The San Juan County Clerk's Office is already beginning to adopt Plus Codes into its voter system.
Rinckes' long-term plan is more ambitious: to make Plus Codes a universally recognized alternative to street addresses. "Our plan is to make it … so it's just ubiquitous, normal, no surprises — so someone who has one can use it in all the same ways that I use my address."
Although the technology was developed by Google, it's available to other tech companies, other mapping platforms and governments. Google is not charging license fees.
"The definition of how the codes are generated and how they work is all public record now," Rinckes said. "Anybody can take that and use it."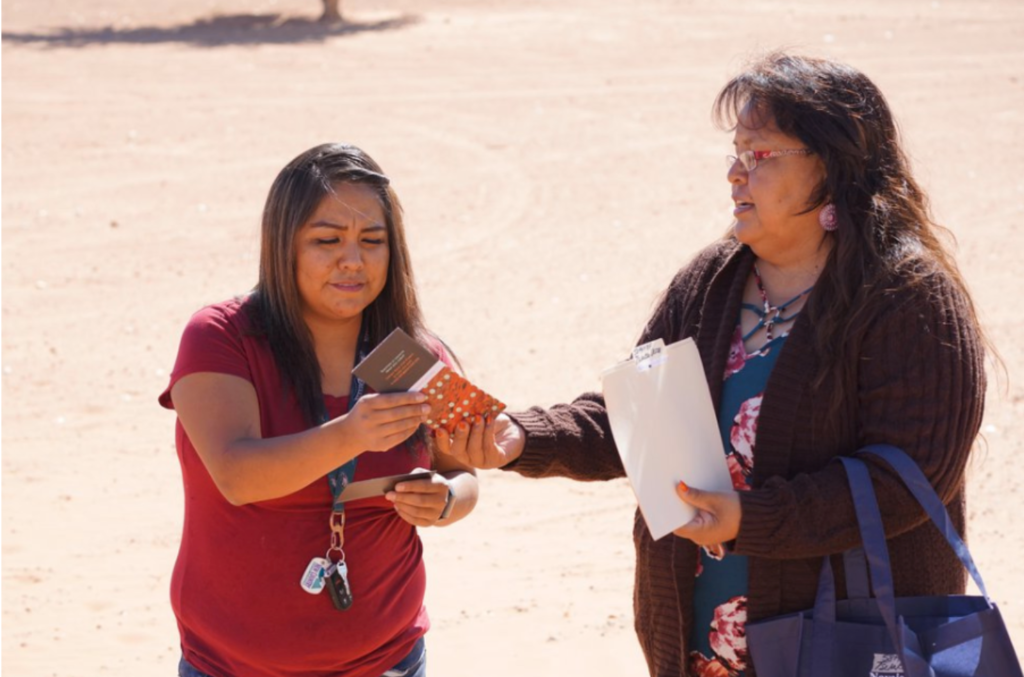 Menvalia Redhorse lives in a modern hogan amid a remote cluster of homes on the Navajo Nation south of Bluff and was among the first to receive her Plus Code house sign from RUP last week.
"I think [Plus Codes] are a lot easier [than directional addresses]," she said, adding she has seen the consequences of delayed EMS services and hopes the codes will mean packages will be delivered to her house one day.
When a visitor told her they used her Plus Code on their phone to navigate to her house, Redhorse replied, "Yeah, I was surprised you found it. I usually have to drive out toward the highway to meet [guests]."
Zak Podmore is a Report for America corps member and writes about conflict and change in San Juan County for The Salt Lake Tribune. Your donation to match our RFA grant helps keep him writing stories like this one; please consider making a tax-deductible gift of any amount today.